Dino Batalis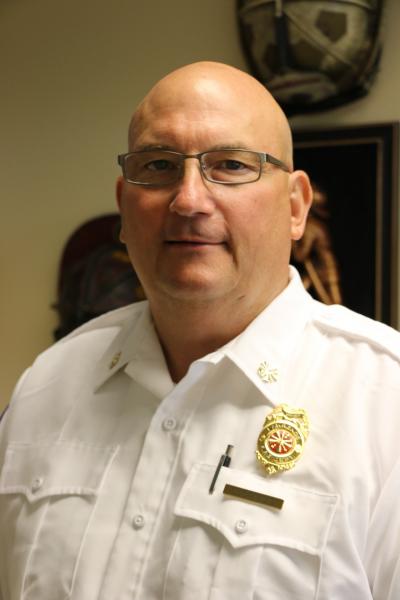 Fire Chief
(317) 542-4550
E-mail Dino Batalis
Dino Batalis was appointed Fire Chief of the Lawrence Fire Department on January 1, 2016 by Mayor Collier. As Fire Chief, he is responsible for 82 firefighters and approximately 28 civilian EMS employees. He has served the Lawrence Fire Department since 1988 as a reserve, and became a full-time paid firefighter in 1991. Chief Batalis holds several different fire certifications, including fire instructor and emergency vehicle operation instruction. He also attended the National Fire Academy in Emmetsburg, Maryland.
In his 26 year career he has come up through the ranks as a private, lieutenant, captain, battalion chief, and deputy chief. In addition to his duties as fire chief, he serves LPD as a reserve officer. Chief Batalis is strongly committed to public service, volunteerism, and community involvement.
Chief Batalis feels being paired with Chief Hofmann from the Lawrence Police Department provides this community with a deeply committed Public Safety team to serve the citizens of Lawrence.