Paving projects underway throughout the city this month
September 30, 2016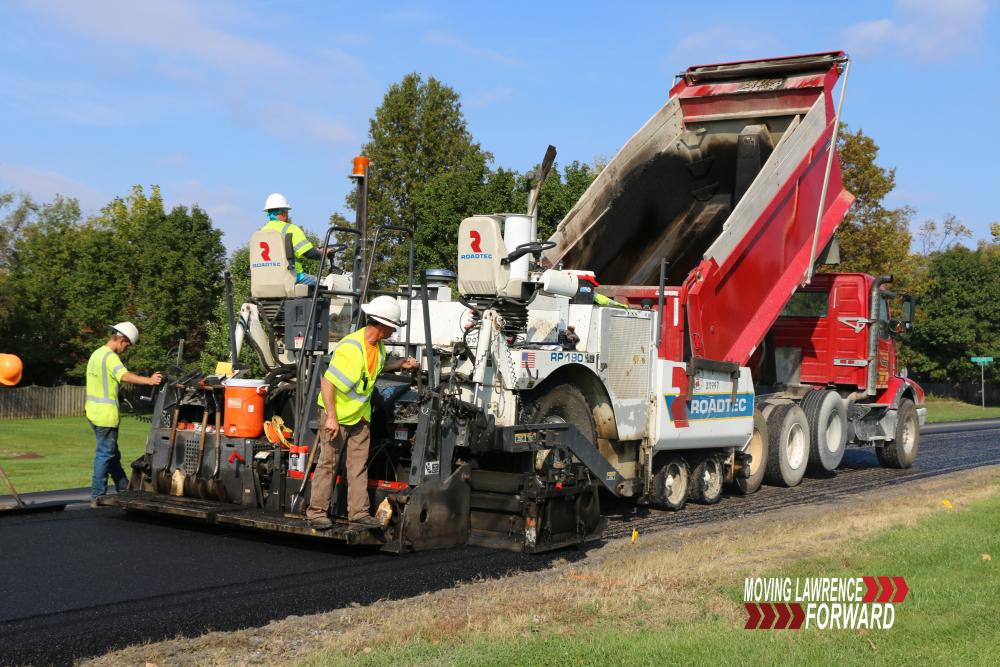 Over the next three weeks, the City of Lawrence will contract street improvements around the city. Paving for Boy Scout Road, David Street, Dean Street, 52nd Place and Oaklandon Road are the initial projects.
The work will include milling, patching, resurfacing, striping, and upgrades to the sidewalk curb ramps. "Construction preparation and work began October 3. The project should be finished by October 27," said DPW Director William Anthony.
Oaklandon Road work began October 10 and should be complete by the October 20. Resurfacing will start the week of October 17 for Dean, David, and 52nd Place and should be finished by the 24th, according to Anthony.
The general contractor for this project is EB Paving. Projects will be monitored by the City's Department of Public Works. If you have any questions or concerns, please contact DPW at 317-545-8787. Also, if you travel these routes please be mindful on your commute that traffic congestion may be a possibility due to these improvements to our thoroughfares.
Photo Gallery