LFD partners with Red Cross and Wallach Farmers Insurance for a smoke alarm blitz
October 5, 2016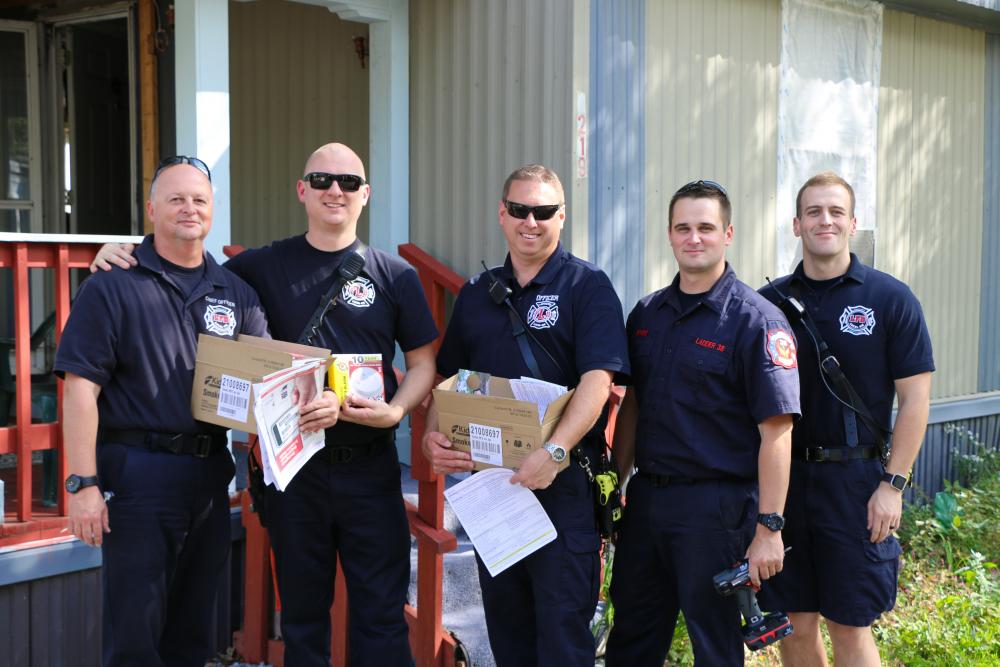 The Lawrence Fire Department has partnered with the American Red Cross and Wallach Farmers Insurance for a Smoke Alarm Blitz "Home Fire Campaign".
On average, seven people die every day from a home fire. LFD Chief Dino Batalis said, "A fire safety checklist will be given to every residence we visit." He also added, the LFD will assist residents in completing a home fire escape plan, upon request.
Firefighters canvassed Lawrence neighborhoods October 10-14 and installed the smoke alarms. If you have an old smoke alarm that you would like to have checked, or completely replaced, please contact LFD. Batalis said LFD will continue this program while supplies last. He said requests should be made to 317-547-4371.
Batalis said the Red Cross recommends two simple steps to keep families safe from threats of fire. He said to practice your family's two-minute drill and to test your smoke alarms each month.
This program is available to City of Lawrence residents only, Batalis said.