LPD welcomes 20 new Police Explorers
December 7, 2016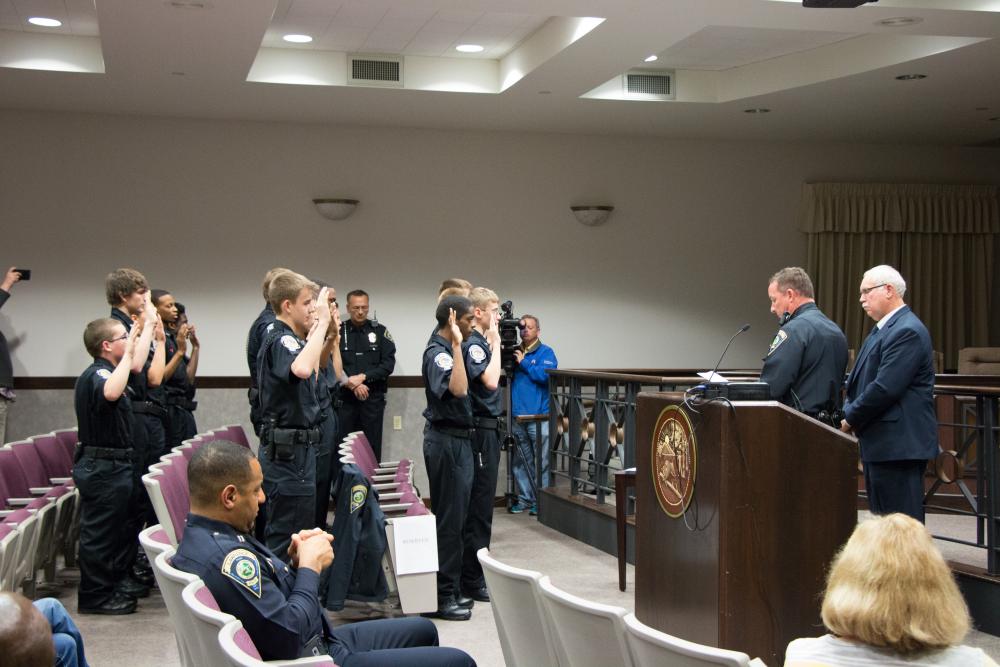 Lawrence Police Chief David Hofmann welcomed the new Police Explorers during an official swearing in ceremony Wednesday, December 7 at the Lawrence Government Center. The Explorers program is affiliated with the Boy Scouts and is open to boys and girls between the ages of 14-21.
Hofmann said, "The program gives students interested in law enforcement the opportunity to see how a police force works." He added the program is focused on teaching leadership and life skills that are necessary to succeed in any field.
The Explorers serve the Lawrence community in many situations and special events, Hofmann said. Mayor Steve Collier officiated the ceremony in the General Ronald Brooks Public Assembly Room.
Photo Gallery