City of Lawrence Implementing New Signs throughout the City in coming months
August 5, 2016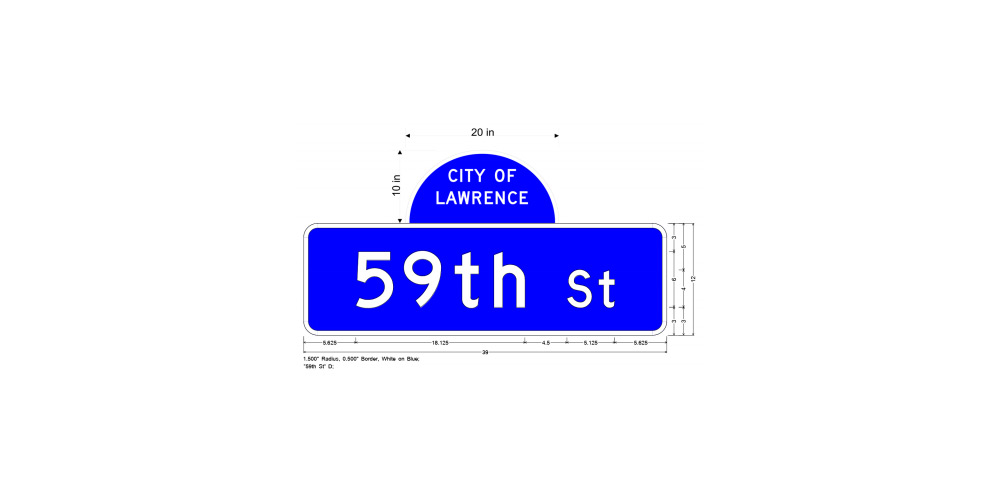 Over the next several months, Gridlock Traffic Systems, on behalf of the City of Lawrence Department of Public Works, will replace and install almost 4,000 new street signs throughout the City, including regulatory and guide signs.
The signs are being installed to bring uniformity to the signage throughout the City of Lawrence and to comply with the standards set forth by the Indiana Manual on Uniform Traffic Control Devices, including retroreflectivity requirements, according to Public Works Director William Anthony. He said these signs are being installed to promote safety and efficiency of the operation of traffic throughout the City.
The new signs will feature a blue background with white reflective letters for enhanced visibility.