Noens named to Big 10 USA College Challenge Team
November 3, 2016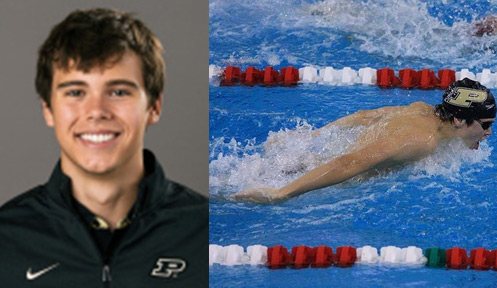 Lawrence North's Adam Noens has been selected to represent the Big Ten when it takes on the USA Swimming National Team at the USA College Challenge November 12 & 13 at the IU Natatorium.
For the Boilermakers this season, Noens has established the fastest times for the 200 Backstroke and the 200 Individual Medley. He has one of the three top times for the Big Ten Roster for the 400 IM.
Noens, a junior at Purdue University, graduated from Lawrence North in 2014 and is the son of Lenny and Tracey Noens. He remains a school record holder for the Wildcats in two events: the 200 IM and the 100 Backstroke. He is currently studying landscape architecture at Purdue.