Sri Venugopalan, P.E.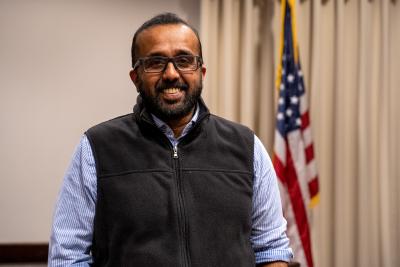 Director of Engineering
317-542-4480
E-mail Sri Venugopalan, P.E.
Sri serves as the Director of Engineering for the City of Lawrence. In his role, Sri is responsible for the budgeting, planning, supervision and coordination of the engineering activities of City's street and utility departments.
Sri was previously the Director of Engineering & Construction for Indianapolis Public Transportation Corporation (IndyGo) where he was responsible for overseeing a 500 million-dollar Capital program that included the recently completed Red Line BRT project. Sri is a licensed professional engineer and holds a Master's Degree (MS) in Civil Engineering. He has over 15 years of experience in the Civil Engineering Industry including planning, design and construction of various infrastructure projects all over the State of Indiana.