Did you know? Day of the Dead
September 22, 2021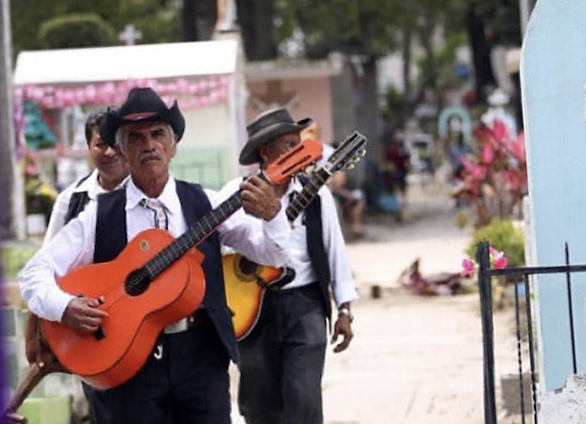 Did you know Mexico is not the only country to celebrate the Day of the Dead?
Here is a list of the many countries that also celebrate their deceased loved ones.

Ecuador – El Día de los Difuntos
Celebrated on November 2. Ecuador celebrates with a big family meal and colorful pastries. One of the best-known treats is the Guagua de pan.
Guatemala - Festival de Barriletes Gigantes /Festival of Giant kites
Locals in the town of Sumpango gather to fly these extravagant kites in honor of their loved ones.

Philippines – Undas
Celebrated in a very similar manner to Mexico's Day of the Dead. Undas is a time to get together as a family and honor their dead together. On this 2-day celebration, Filipinos light candles, clean, cemeteries, and honor their relatives who have passed away.

Haiti - Fèt Gede /Festival of the Dead
Haiti also takes its unique twist on the holiday. Thanks to its voodoo influence, Haiti uses this holiday as a time to honor its voodoo spirits, ancestors, and loves ones. Also celebrated on November 1st – 2nd, Haiti celebrates with dancing, singing, rituals, and feasts. The more traditional communities, sacrifices, and other rituals are not uncommon.

El Salvador – Dia de los Muertos / Day of the Dead
El Salvador takes a more personal take on honoring their dead. It's a two-day event shared with family members or friends intended to show respect. Families visit cemeteries and place flower arrangements on the burial plots; also, cleaning the graves and painting them. Offering are made and mariachi bands are brought to play the dead's favorite tunes. In addition, many municipalities around the country allowed the Catholic Church to hold a morning mass at the cemeteries. This is done to pay respect to all the souls.

Brazil - Día de Finados / Day of the Dead In Brazil, this is a time to attend Catholic mass and pray. Most families join together to read prayers and honor deceased loved ones. In recent years, more people have taken to feasting on this day or even having street parties. Still, Brazil takes a very Catholic approach to a historical pagan tradition.

Spain – Todos los Santos (all saints day)
Similar to Brazil, in Spain Day of the Dead is primarily a religious holiday. This is a day when many attend church and pray amongst family members. However, like in other Latin countries, Spaniards visit cemeteries and bring flowers and offerings to their relatives.

Ireland - All Souls' Day
The Irish believe that on November 2 the souls of the dead would return to their family and speak to their descendants. In the more traditional areas of Ireland, rituals are performed.

India- Pitru Paksha / Month of the Ancestors
Pitru Paksha is a 16-lunar-day period in the Hindu calendar. This year it starts on September 20th. During this holiday, Hindus mourn the passing of their ancestors and loved ones. No auspicious celebrations or larges purchases are made during these 16 days. Food offerings are also common.

Mexico – Dia de los Muertos / Day of the Dead
This is the part of the world where Day of the Dead is most popular, and it is what most people think of when they hear about this holiday. Like in other countries, in Mexico families comes together to honor the dead with many traditions and customs. An altar is put together on Oct 31 and kept up until November 2. Every state in Mexico has its particular way of setting up its offerings. Altars and their elements vary from state to state in Mexico. Most common altars have three levels, which represent heaven, earth, and the underworld. Inside an altar you can find a photograph of the deceased and personal tokens, water, salt, copal, incense, cempasuchil flower (marigolds), pan de Muerto (bread of the dead) sugar skulls, papel picado. Traditionally these are all elements found in most altars. However, it varies from state to state in Mexico, and it is left up to each's discretion.
Photo Gallery