Public Safety
Special Weapons and Tactics (SWAT) team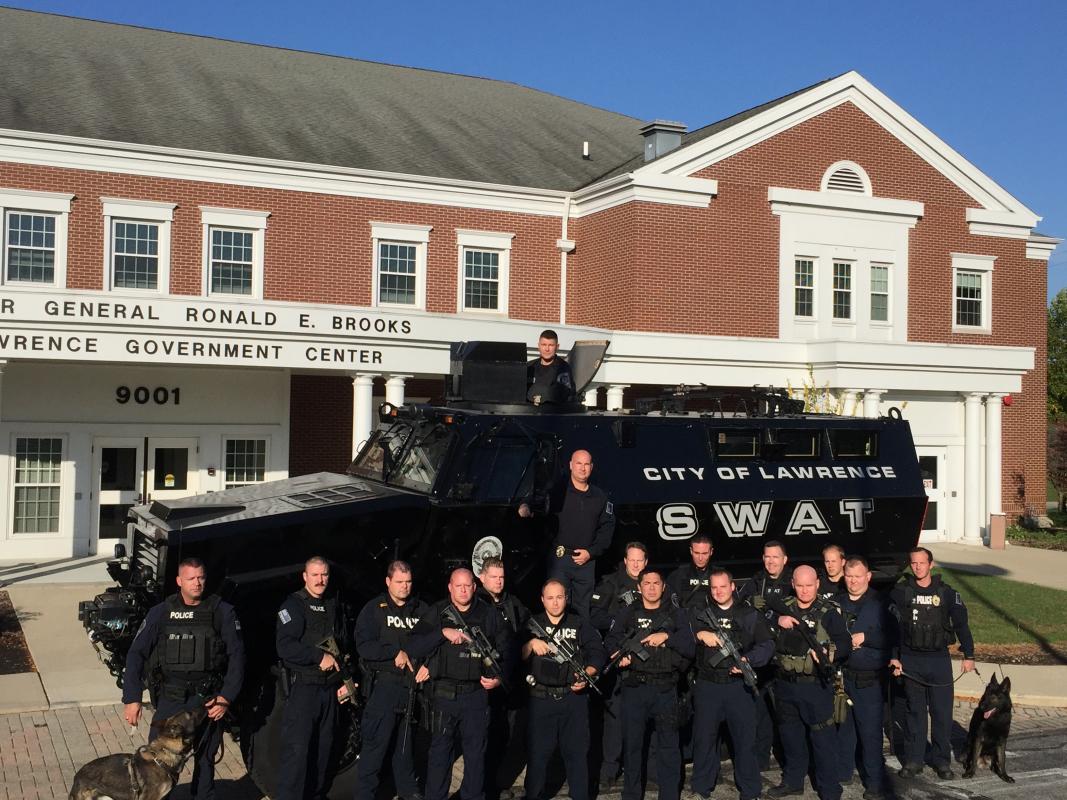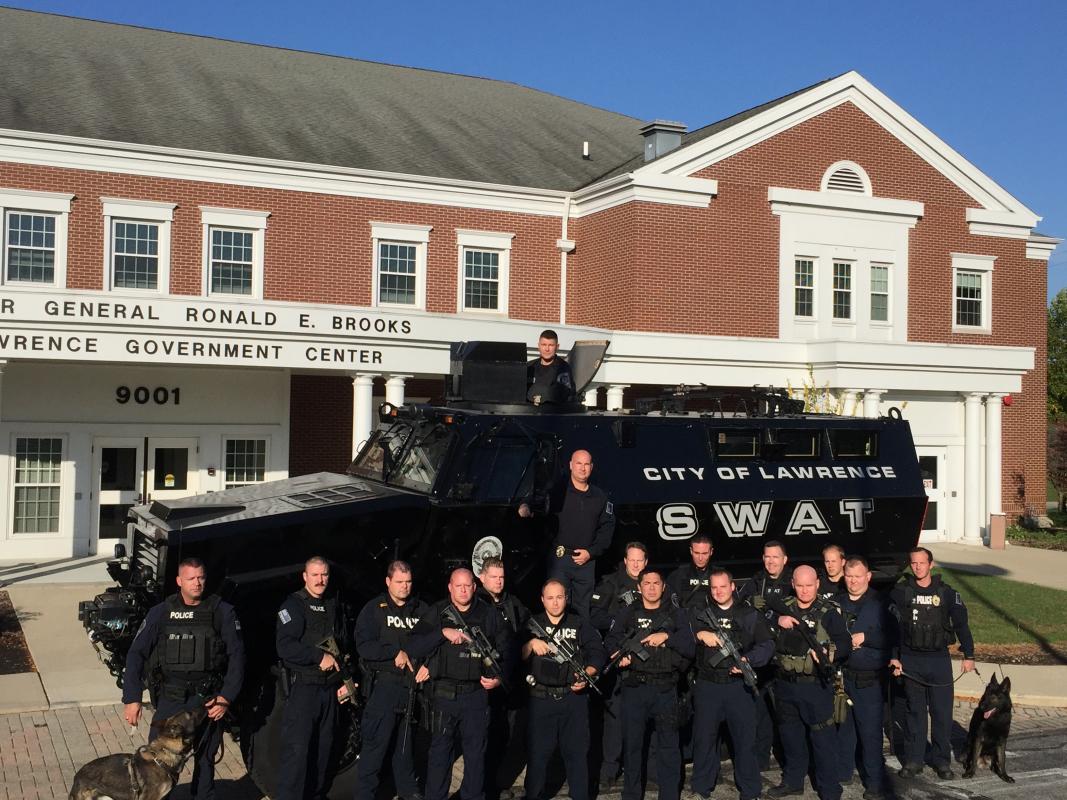 The Lawrence Police Department's Special Weapons and Tactics (SWAT) team are a group of specially selected, trained and equipped, public safety officers, who respond to critical incidents that pose the risk of serious injury or death to innocent people, other officers and/or suspects, that may not be successfully resolved by conventional law enforcement response.
LPD's SWAT team consists of members including full-time sworn law enforcement officers, a support element from LPD's Reserve officers, and Tactical Emergency Medics from the Lawrence Fire Department. Team members are on-call 24 hours a day, seven days a week. This is in addition to their regular duties and assignments. The team trains monthly.
The SWAT team is called for hostage situations and negotiations, barricaded suspects, service of high-risk warrants, drug raids and search warrants, searches for armed subjects, VIP protection, stakeouts and undercover surveillance, civil disorder and other special or unusual events. SWAT handles any incident that may devolve into armed confrontation, which through containment and specialized tactics, would more likely be resolved without injury or loss of life.
To become a member of LPD's SWAT Team, one must be recommended by a member already serving on the team, then complete a rigorous selection process, including additional review of work history and training, aptitude, fundamental weapons safety and skill, physical agility, and a peer interview by team members.  Membership on the SWAT team is considered one of the most prestigious, coveted, and challenging, extra duties performed by law enforcement officers.