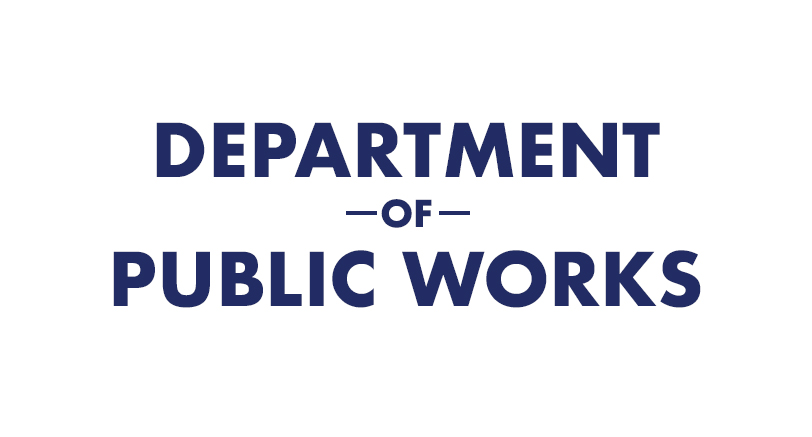 Department of Public Works Links
Contact us at: 317-545-8787
Hours of Operation:
Monday, Tuesday, Thursday and Friday: 8:00am to 4:00pm
Wednesday: 10:00am to 4:00pm
BUILDING PERMIT FEES
IMPORTANT NOTICE:
Call Lawrence Utilities at 317-542-0511 to schedule water and sanitary sewer related inspections. These inspections must be scheduled 24 hours in advance.
Request for all other inspections require a minimum 48 hours (2 business days) notice. Any request made for an inspection that does not provide the 48 hour notice will be charged an accelerated inspection fee of $75.00 for a residential project or $125.00 for commercial projects. This fee must be paid before the inspection will be scheduled. To request an inspection email, contact us here.
PLAN REVIEW AND APPROVAL
Please email all building and site plans, and related documentation to permits@cityoflawrence.org for review and approval. Please allow up to 15 days for review.
CONTRACTOR REGISTRATION
Contractors will now need to register with the City of Lawrence to obtain permits.
Registration is easy - complete the REGISTRATION form, pay $150 registration fees regardless of the number of trades and provide a general Liability Insurance.
The registration fee and insurance requirements will be waived for Contractors who hold a current valid license with City of Indianapolis or the State of Indiana.
All you need to do is to provide proof of your Indianapolis or State license. Registration is valid for the same term as the Indianapolis or State License.
If you are a contractor wanting to work in Lawrence, click the button at the top of the page to complete and submit your registration form.