New Smoke Alarm Request Application
October 22, 2021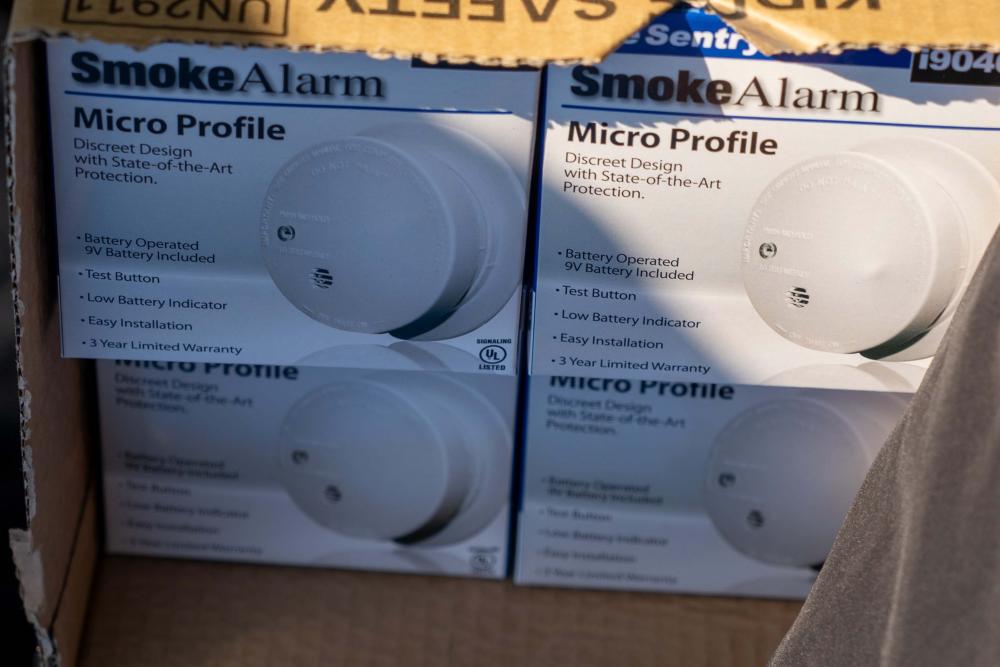 In recognition of fire prevention month the Lawrence Fire Department is partnering with Koorsen Fire Protection to provide any household that does not have a working smoke detector one at no cost to Lawrence residents. Statistics show that early detection of smoke saves lives in homes. If you are a Lawrence resident and would like to request a smoke detector please sign up, while supplies last.
All we ask is that you provide your name, phone number and address through this form. Once the Lawrence Fire Departments Fire Marshal's office receives your request, someone will contact you and set up a convenient time to deliver this valuable lifesaving piece of equipment.
The Lawrence Fire Department understands that there is still a concern with the COVID pandemic but we still want to ensure that all of our Lawrence residents have working smoke detectors. So with that said we will be delivering the smoke detectors to your door for you to install, however if you cannot or do not have the resources to install we will install it for you and ensure we take every precaution set in place by the CDC and Health experts.