2022 Sewer Rehab Project Letter
September 12, 2022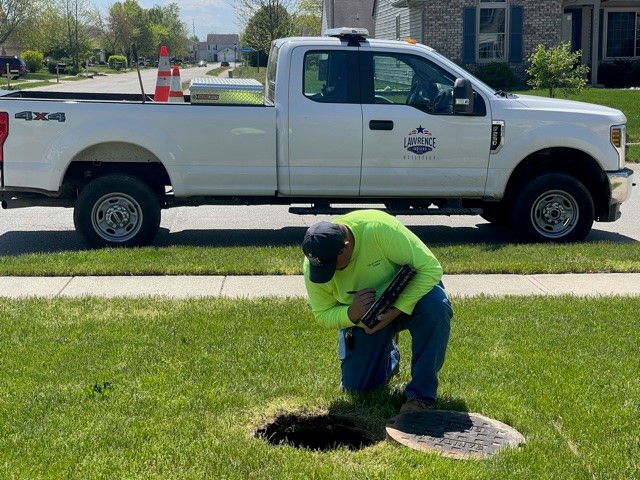 Dear Lawrence Utility Customer,
The City of Lawrence Sewer Utility has recently commenced a Sanitary Sewer Rehabilitation Project. This project includes Cured-In-Place-Pipe (CIPP) activity in various main segments throughout the older parts of the City west of Franklin Road from 54th to Pendleton Pike, and in the Harrison Park subdivision west of Franklin Road between 48th and 50th Streets.
If the sewer main serving your home is one that will be lined using the CIPP method, there is a possibility of odor from the chemical resin used to impregnate the felt liner that ultimately becomes the new "pipe within a pipe".
There is a possibility that the odor from this resin could make its way into your home, generally through p-traps in your drains that may not have water in them. If you have drains that are not used very often (floor drains are a good example), the water can evaporate resulting in an open pathway for gases from the sewer main to get into the home.
The contractor places notices at all homes affected by their project. If you receive a notice, please follow the instructions contained in the notice. Make sure your p-traps are full (you should check un-used or infrequently used drains regularly) of water. Also, if the odor should make its way into your home, you can open windows and run fans in order to clear the odor out.
A copy of the typical notification from the contractor is included with this informational article.
Sincerely,
Scott Salsbery, Supt.
Documents
Photo Gallery