Sanitary Sewer Rehab Project
September 16, 2022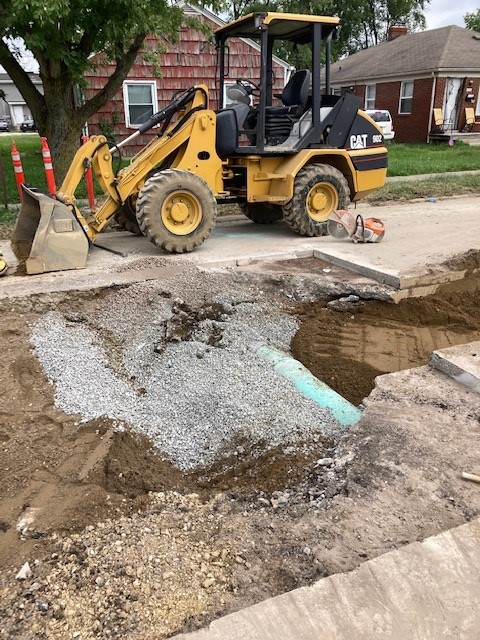 SLB Pipe Solutions (a subcontractor for Miller Pipeline) staff are working hard to complete sewer repairs as part of our 2022 Sanitary Sewer Rehab Project. This project, funded by a $2,050,000 grant from The Indiana Finance Authority that is matched with $2,050,000 from the City's ARPA funds, is presently underway.
The work shown here included the removal of approximately 100 feet of old 8-inch cast iron sewer main, which was heavily encrusted and had poor flow conditions. The work also required the replacement of a section of storm sewer crossing 45th just east of McCoy Street.
This is just the beginning of our campaign of sanitary sewer improvements projects, which we will be expanding significantly with the additional revenues generated from the recent sanitary sewer rate increase adopted on September 6, 2022. The improvements are needed to address long-standing Sanitary Sewer Overflows under our EPA Order. These SSO's are caused by surcharging of our sanitary sewer system with rain and ground water due to old, leaking and deteriorated sanitary sewer infrastructure.
Photo Gallery