City of Lawrence - Electric Vehicle Charging Overview
June 2, 2023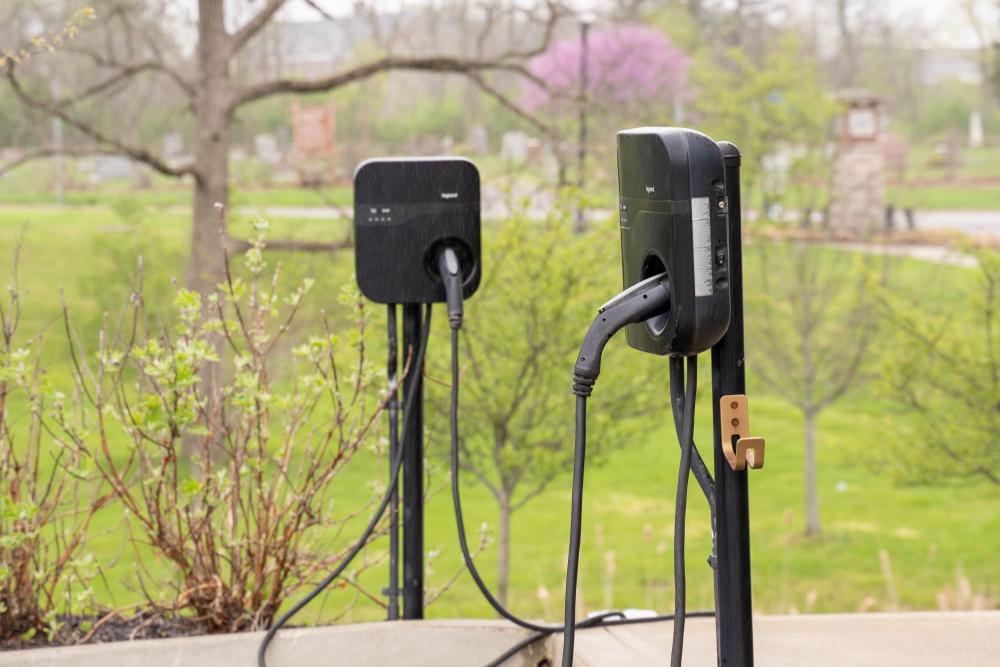 June 1, 2023
Electric vehicles are on the rise in Indiana. In 2021, there were 10,360 new electric vehicles registered across the state, a nearly 50 percent increase over 2020 registrations. As electric vehicles and other alternative fuel vehicles continue to gain a foothold in the market, federal, state, and local governments are exploring ways to support these technologies and increase their viability for everyday travel. From public electric vehicle charging stations to permitting and incentives, local governments have an important role to play in this process.
In the Spring of 2023, the City of Lawrence Redevelopment Commission launched a planning study to identify potential electric vehicle charging station (EVCS) locations, review logistics and design for station siting and amenities, and prioritize investments in electric vehicle infrastructure to best meet current and future demands. The planning process will be informed by demographic and land use forecasts, resident and stakeholder input, and consumer trends and expectations.
Dubbed the "Charging Lawrence: Electric Vehicle Charging Stations Plan," this study is funded via a grant from the Indianapolis Metropolitan Organization with a matching funds investment provided by the City of Lawrence Redevelopment Commission. The total anticipated combined investment commitment is $90,000.
As the City of Lawrence and its project team begin conducting their analysis and meeting with key stakeholders, we want to hear from people who live, work, and play in the city. Your input is critical to our understanding of the needs, preferences, and aspirations of the Lawrence community regarding electric vehicles and supporting infrastructure. Whether you own an electric vehicle, are considering purchasing an electric vehicle, or not interested at this time, your feedback is important to us and will help identify the potential charging station locations, charging types, and amenities desired to create a safe, efficient, and convenient charging experience.
Please click one of the links below to take our survey and contribute valuable input for this study.
EVCS survey for residents and visitors