Sri Venugopalan, P.E.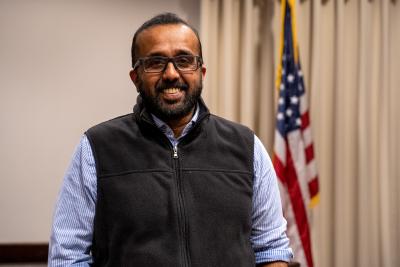 Director of Engineering
317-542-4480
E-mail Sri Venugopalan, P.E.
Sri serves as the Director of Engineering for the City of Lawrence. He is also responsible for overseeing the Department of Public Works which houses the building and neighborhood services divisions.
In his role, Sri is responsible for the budgeting, planning, supervision and coordination of the engineering activities of City's street and storm water departments and oversee day to day activities of DPW. Sri holds a Master's degree in Civil Engineering and is a licensed Professional Engineer in the State of Indiana.