Steve Collier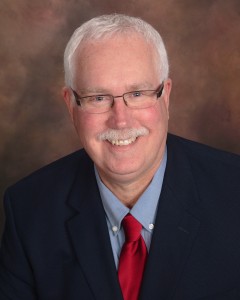 Mayor
(317) 545-6191
E-mail Steve Collier
Steve Collier is a lifelong resident of the City of Lawrence.  A 1973 graduate of Lawrence Central he would go on to graduate from Hanover College in 1977 and earn his Master's Degree from Indiana University in 1983.  Mayor Collier would spend his entire 33-year career in education at Lawrence North High School.  He taught Social Studies and coached football, wrestling and baseball spending much of the middle of his career in administration.  The Mayor and his wife Chris would see both of their children attend and graduate from Lawrence Township Schools.
Following his career in education Mayor Collier would be elected to serve as a member of Lawrence's Common Council in 2011 and would represent the 5th District from 2012-2015.  In November of 2015, Steve Collier would become the seventh Mayor to serve the citizens of Lawrence.
Now in his seventh year, Mayor Collier has demonstrated his continued commitment to Public Safety and quality economic development.  Budgets have increased in every department. Under his leadership, the city finds itself on very solid financial ground having achieved an operating reserve of $5.8 MM in 2022.  He is especially proud of the developing partnership between the city and Lawrence Township Schools.  Our Great City/ Great Schools campaign continues to set the standard for many other cities throughout Central Indiana.  Mayor Collier and his wife will celebrate 45 years of marriage in June and have six beautiful grandchildren.