Siblings "sworn-in" by Chief Hofmann as Honorary LPD K9 Officers!
January 24, 2020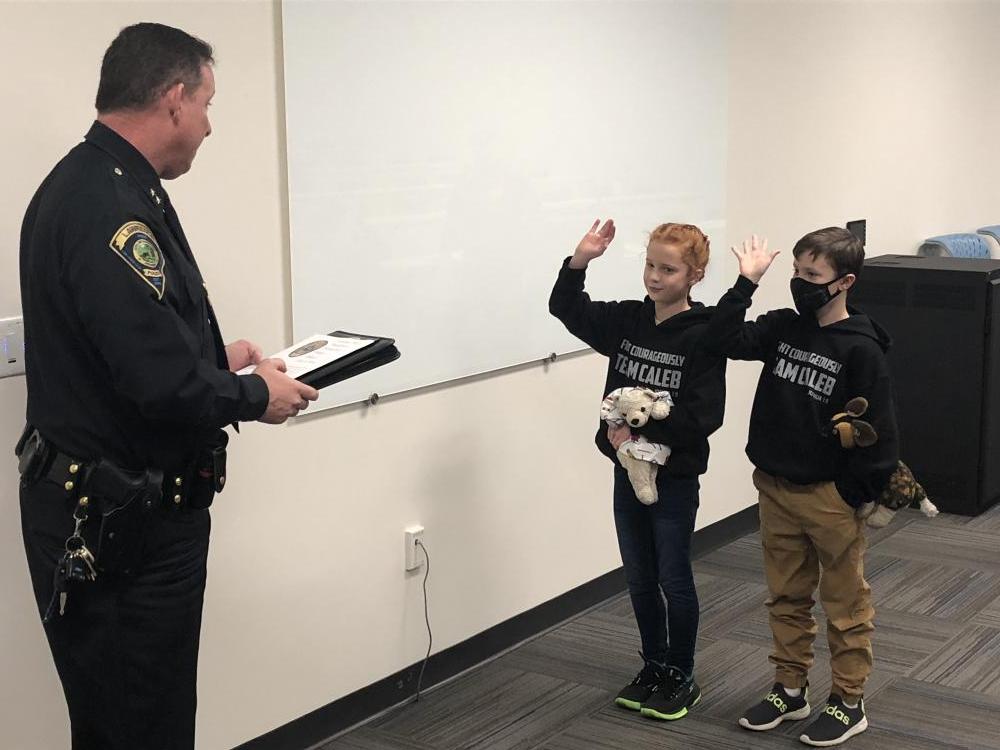 Meet brother & sister Caleb and Kaitlyn, who are strong supporters of K9 Officers, LPD, and big fans of Live PD on A&E.
In recognition and thanks for them Backing the Blue, Caleb and Kaitlyn were "sworn-in" by Chief Hofmann yesterday afternoon as Honorary LPD K9 Officers! After the ceremony, they met and worked with K9 Xanti, and handler Officer Michele Stewart.
Thanks to City of Lawrence Indiana Mayor Steve Collier, City Clerk Kathy Walton, & Marion County Prosecutor's Office Community Prosecutor Sharon Ely, who joined us for yesterday's ceremony.
While Caleb is bravely battling significant health concerns, him, his sister, and their family, are inspirations to us here at LPD. Please keep them in your thoughts & prayers.