Winter Market Day
November 22, 2021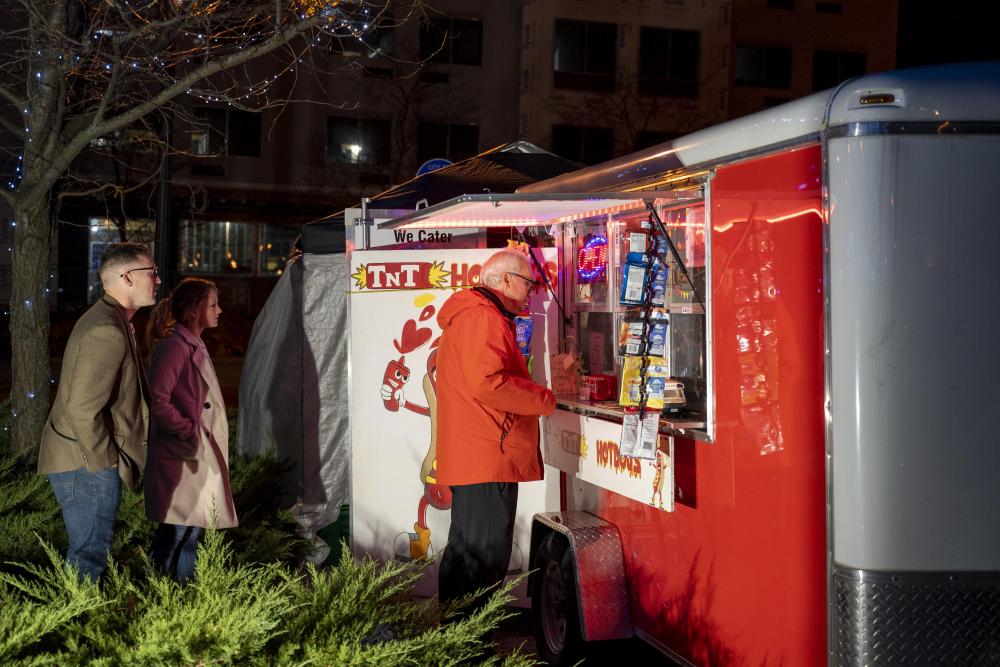 Come do your holiday shopping and listen to live music at our Winter Market Day on Saturday December 4!
The Winterfest skating rink opens at 2pm, and the market opens at 4pm. The The Midtown Mad Men will perform 1950's and 1960's vintage rock n' roll hits from from 6-8pm. T-N-T Hot Dogs & Mobile Catering, Moo & Lou Frozen Treats and More LLC, and Daniel's Vineyard will be there selling hot food and drinks, and the concert is FREE!
If you are interested in being a vendor at the Winter Market please contact Cori Korn at ckorn@cityoflawrence.org. There are still a few spots left, but it's filling up quick.
More information about Winterfest: A City of Lawrence Celebration is available at https://visitlawrenceindiana.com/events/winterfest/
Photo Gallery