Lawrence Firefighters Family Assistance Program Donations
October 27, 2022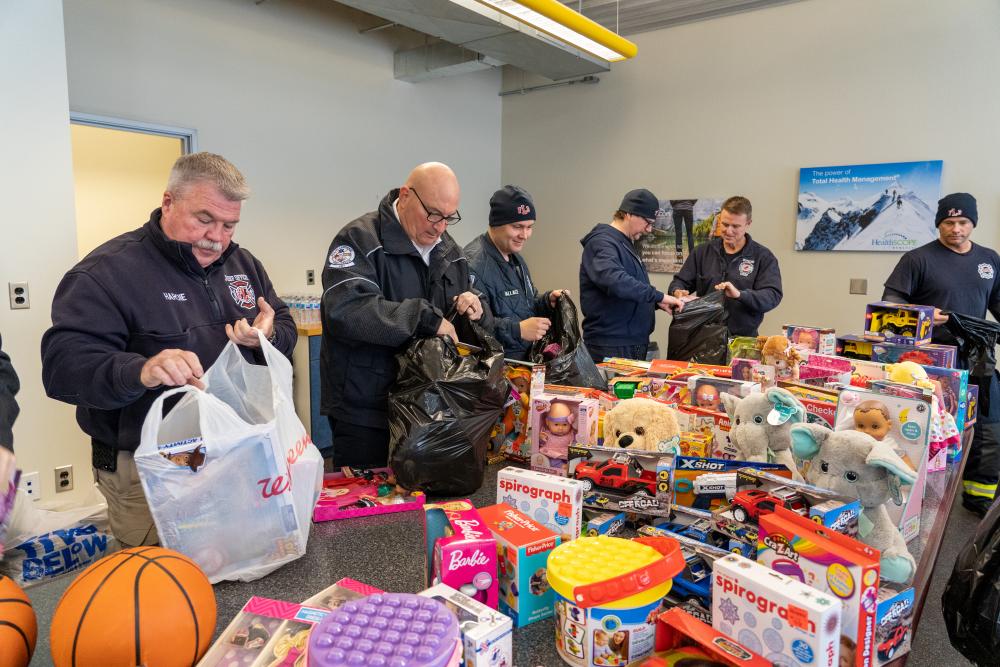 The Lawrence Firefighters Family Assistance Program has assists over 700 families each year with food and toy donations.
If you wish to assist by donating toys, please contact Kalie Kearney-Dunkerson at the Fire Department's Administration office at (317) 547-4371 or drop off new, unwrapped toys in our office suite 302 or in the boxes provided in the lobby of the Lawrence Government Center at 9001 E 59th Street between 8:30am and 4:00pm, Monday through Friday.
The Family Assistance Program is funded through both monetary and toy donations. It's powered by the Lawrence fire service, local businesses, and volunteers from city administration and Lawrence citizens.
Photo Gallery