Civic Plaza Flagpole Prepared for Tree Lighting
November 16, 2022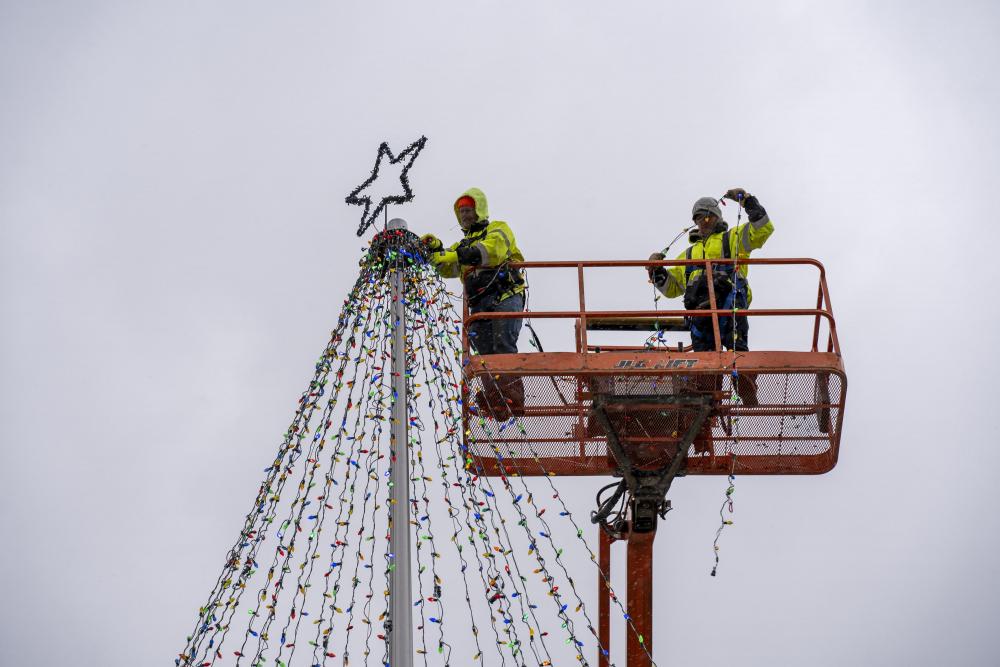 Today, the Lawrence Streets Department installed new lights for our annual
A Lawrence Christmas
tree lighting event.
Shout out to Streets Director Jim Heneghan for leading this awesome team and personally creating many of our holiday decorations!
A Lawrence Christmas will kick off our Winterfest season on Saturday, November 26th at Lawrence Civic Plaza, 5710 Lawrence Village Parkway. The Skating Rink will be open from 2 to 8pm. The Winter Market will begin at 3pm. The Parade will begin at 5:30pm and will be followed by the Variety Show and Tree Lighting.
Photo Gallery