One Pill Can Kill: LPD & DEA
June 1, 2023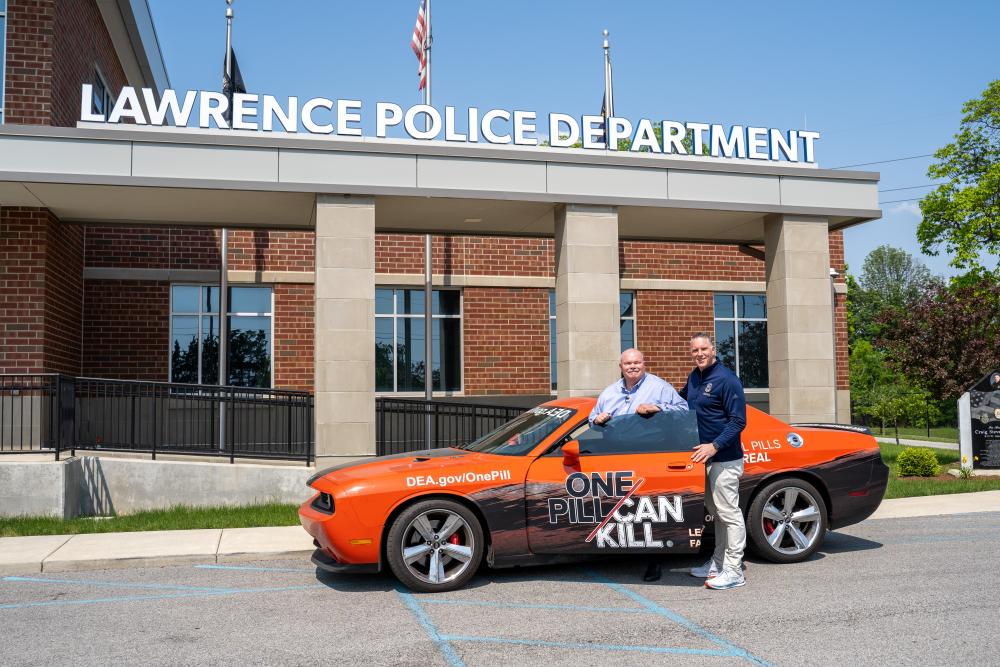 Recently, Drug Enforcement Administration - DEA Indianapolis District Office Assistant Special Agent in Charge Michael Gannon visited the Lawrence Police Department, bringing with him a specialty logoed Dodge Challenger SRT, intended to raise awareness regarding the DEA's One Pill Can Kill fentanyl awareness campaign.

The campaign focuses on the dangers of obtaining fraudulent pills or counterfeit prescription medications from unlicensed street drug dealers.

Special Agent Gannon and LPD Deputy Chief Gary Woodruff discussed the dangers of fentanyl, and prescription medication abuse.

For more information, visit https://www.dea.gov/onepill.