Hofmann promotes Steele
December 15, 2016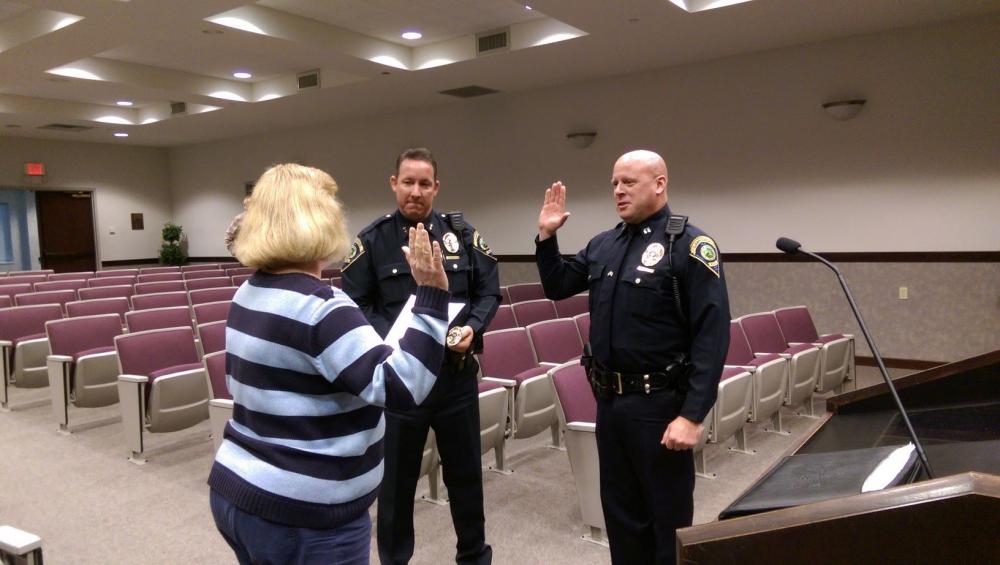 We are pleased to announce that Chief Hofmann recommended the promotion of Tim Steele to the permanent rank of Lieutenant for the Lawrence Police Department.

Although his appointed rank is that of captain, his merit rank had been sergeant.

The members of the Lawrence Police Merit Commission voted unanimously to grant the promotion request.

Congratulations, (Capt.) Lt. Steele, keep up the good work.

Pictured: Lawrence City Clerk Kathy Walton administers the Oath to (Capt.) Lt. Steele as Chief Hofmann observes.