LPD & Crime Stoppers will host Community Shred-it Day April 29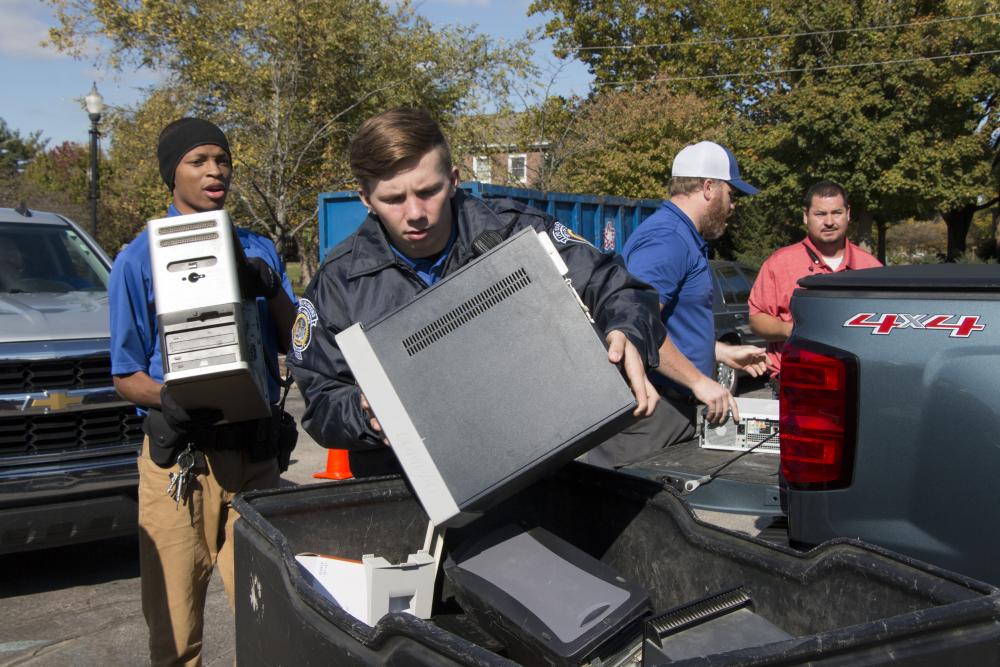 The Lawrence Police Department is continuing their great partnership with Crime Stoppers of Central Indiana as a host site for Community Shredding and Electronics Recycling Day, scheduled for Saturday, April 29TH, from 10:00 A.M. - 1:00 P.M. at the Lawrence Government Center, 9001 E 59th St, Lawrence. A $5/per shredding box donation is requested to benefit Crime Stoppers.
Recycling personal electronics and computers are free, courtesy of Technology Recyclers. There will be a $10 fee for all TV/Computer monitors.
Photo Gallery