LPD will offer Citizen's Academy in 2019
November 1, 2018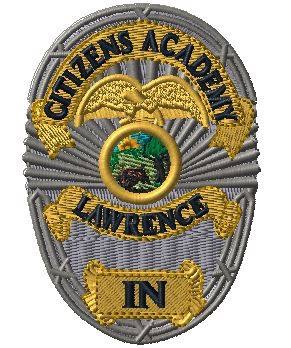 The Academy will take place at the City of Lawrence Indiana Government Center, and/or at the LPD Training Center every Thursday night from 6:00 p.m. to 9:00 p.m. beginning on March 7th. The academy will be open to individuals who reside or work in the City of Lawrence.
Applications will be accepted beginning January 1 through February 1, 2019. Beginning January 1st, all interested applicants will need to go to www.cityoflawrence.org to fill out the online application, or you can pick up an application at the City of Lawrence Government Center located at 9001 E. 59th St., Suite 200, Lawrence, IN 46216. These will not be available until January 1st.
The Lawrence Police Department's Citizen's Academy is an educational outreach program designed to provide citizens a greater understanding of the inner-workings of their police department, and of the role that law enforcement plays within the criminal justice system. The academy is designed to fully engage citizens through rigorous training and classroom sessions over the course of 10 weeks. Some of the training in the program will include:
• Crime Scene Investigations
• Emergency Vehicle Operations
• Traffic Enforcement
• Ride-Along
• Firearms Training/Simulation
• Special Weapons and Tactics (SWAT)
• Use of Force
• Internal Investigations
• Communications
• K-9 Unit
• Crisis Intervention
The Citizen's Police Academy is especially effective in enhancing communication between officers and citizens. In addition to the classroom sessions, participants will also participate in "ride-alongs" with our patrol officers, allowing for a real-life perspective on contemporary policing.
If you have any questions please feel free to contact us at 317-549-6404.