Pacers honor LN's Keefer as Hickory Honoree
February 8, 2019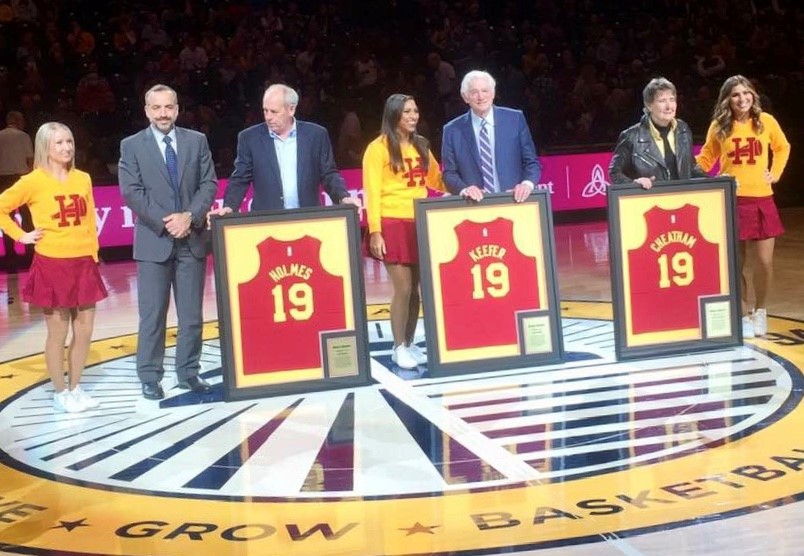 Just the total number of high school basketball victories combined by this year's three Indiana Pacers' Hickory Honorees is impressive. Lawrence North's Jack Keefer, Scottsburg's Donna Cheatham and Bloomington South's JR Holmes have earned 2,308 high school basketball victories during their 138 years of combined service to their communities--and that's before this weekend's tip-offs. Keefer's 789 career wins is third in Indiana's record book.
The Pacers recognized the legendary coaches during last night's halftime ceremony. In addition to the W's, Keefer, Cheatham and Holmes have won 70 percent of their games and hold seven state basketball championships. Keefer leads the trio in championships, with four, all earned at Lawrence North.
Keefer cited the first championship, in 1989 as special because it was before the class basketball division and Market Square Arena was packed for the game. He remembers the fans in their letter jackets and schools sitting together to cheer for their teams.
His 11-6 Wildcats take on Ben Davis tonight, in a Metropolitan Interscholastic Conference (MIC) game at BD with tip-off at 7:30 p.m.