AIRW awards Manager of the Year to Salsbery
March 14, 2019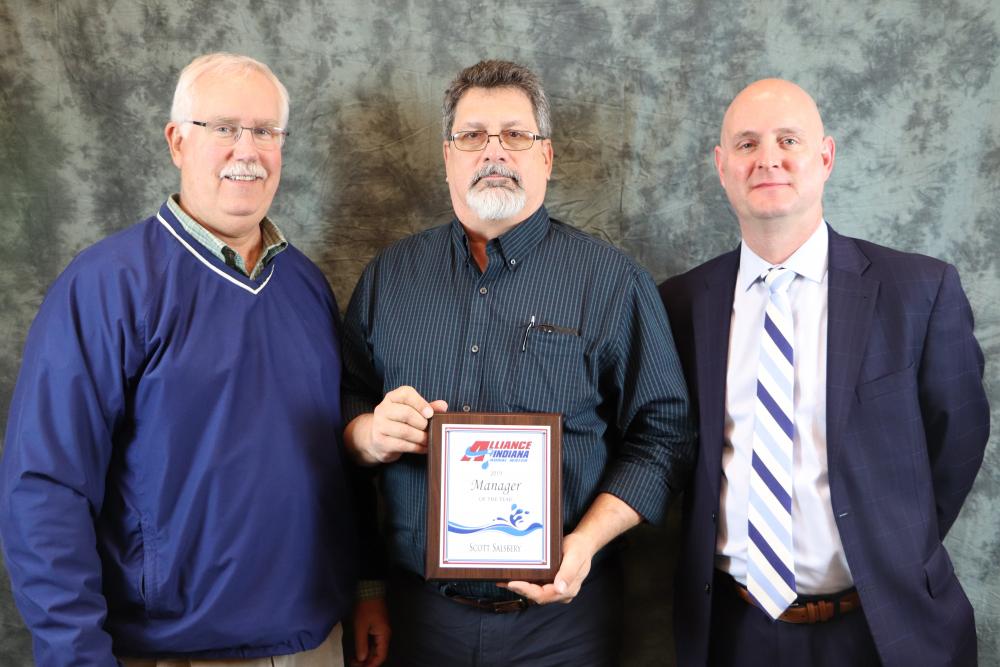 On Wednesday, March 13, Lawrence Utilities Superintendent Scott Salsbery accepted the Alliance of Indiana Rural Water (AIRW) Manager of the Year Award. AIRW is an organization that provides support and education to water and wastewater utilities throughout Indiana and advocate for utilities at local, state and federal levels, seeking to improve water and sewer infrastructure as well educate, train and support the professional water and wastewater utility industry in Indiana.
After accepting the award, Salsbery said, "I would like to extend my sincere thanks to the Alliance of Indiana Water for giving me this award, but as no one does anything alone in this world. I accept it on behalf of my wife, who motivates me always to do my best, and all the people I work with here at the City of Lawrence." He added, "I'm especially grateful to the managers and staff of Lawrence Utilities, without whom this award would not be possible."
AIRW is affiliated with the National Rural Water Association. Humbly, Salsbery added, "It is not about me, but we. Our team at Lawrence Utilities is committed to providing great service and water to our community."