Republic Service Winter Weather Update
February 15, 2021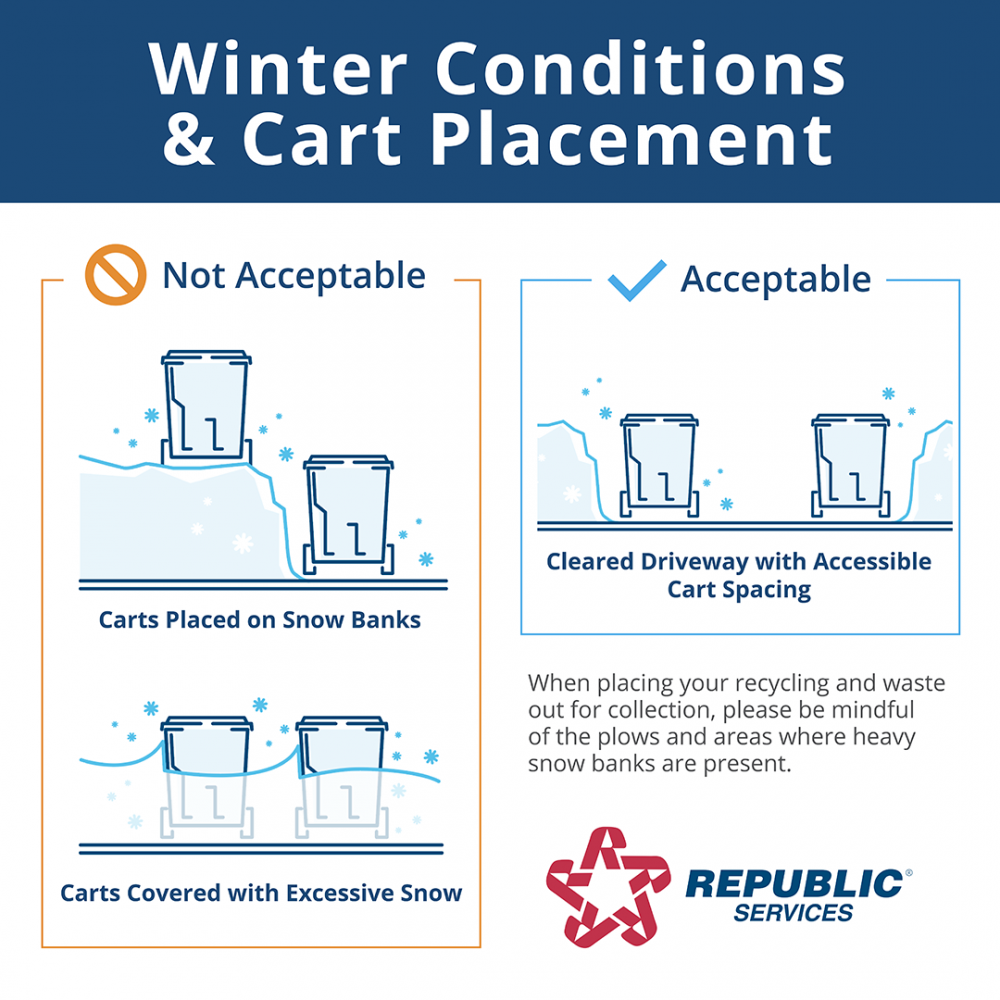 Republic Services is operating all routes today. Trash and Recycle collection will be on a slower pace due to the current road and weather conditions. All services not picked up today would be delayed based on the road conditions. Some unsafe areas may not be serviced today, we will attempt to complete services as conditions allow. Please be patient, our drivers are doing their absolute best to ensure service for all of our customers in a safe and timely manner. Please make sure your service area is clear of snow and ice and properly salted to ensure services. Republic Services thanks you for your patience and appreciates your business.
Tuesday, February 16th - Suspended
Due to the anticipated heavy snowfall expected over the next 8-20 hours, and in an effort to keep all crews safe and healthy, ALL residential trash services will be suspended on Tuesday, February 16.
Weather permitting, we will run Tuesday routes on Wednesday, February 17 and will remain on a slide schedule the rest of the week. We'll revisit each day this week as we come to it, with the knowledge that we are expecting more snowfall Wednesday night into Thursday, that may impact our ability to safely run routes.