Construction Activity in Lawrence
May 6, 2022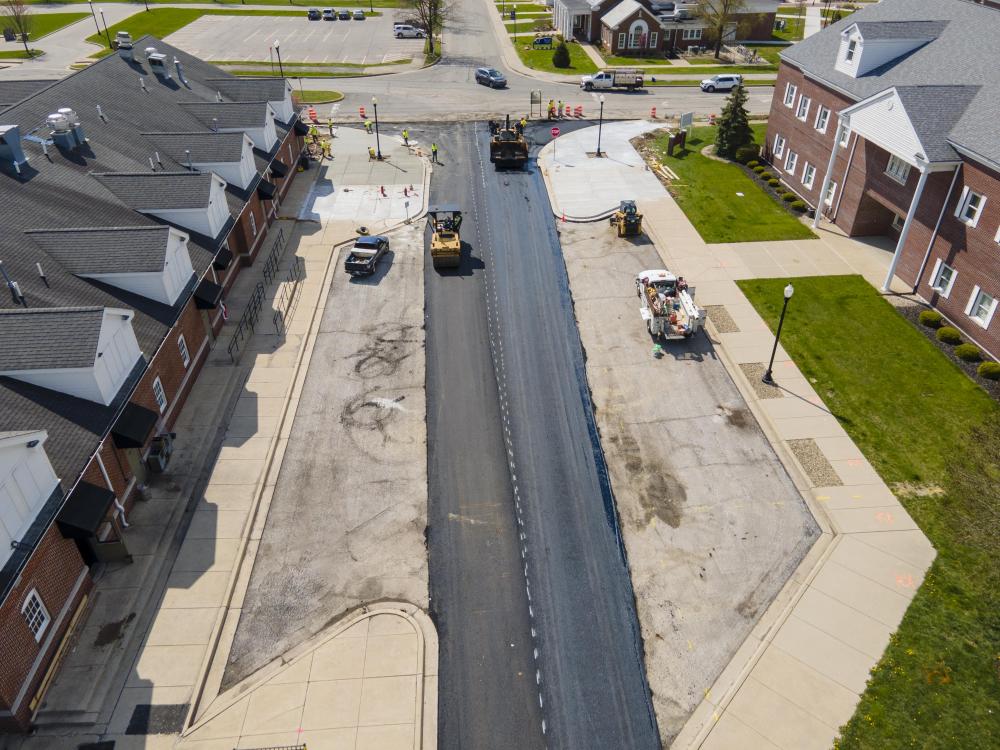 There is no lack of construction activity underway in Lawrence, with stormwater improvements, water main replacements, sanitary sewer rehab as well as our water treatment plant improvements projects, and we can now add the IndyGO Purple Line Project into the mix. Our residents and businesses should be aware and prepared for lane restrictions and/or closures, and allow additional travel time if traveling in the impacted areas.
Water Main Work Underway now:
Wallingwood Drive between 56th to Boy Scout Road
Franklin Road from Pendleton Pike north to Barksdale Drive
Hermosa/Fall Creek Drive west of Indian Lake Road
Water Main Work coming soon:
46th Street from Franklin Road to Shadeland
McGuire Court
Elmhurst Drive from 46th to 47th
Woodcroft Drive from 46th to 47th
Richardt Street from 48th to 56th
Stormwater Improvements underway now:
Trades District (Franklin to I-465; Pendleton Pike to CSX Tracks)
Richardt Street (from 47th Street north to 48th; 48th from Richardt to Mitchner; Sadlier and Hartman Drives between 46th and 47th
The stormwater improvements above are being performed by Indianapolis DPW per the agreement reached with them when responsibility for stormwater improvements were transferred to Lawrence upon our withdrawal from the Indianapolis Stormwater District. The Stormwater Utility Director for Lawrence is Sri Venugopalan and any questions concerning these or upcoming stormwater improvements may be directed to him via the City website or by calling (317) 545-5566.
Photo Gallery