Winding Ridge Clean Up Day October 1
September 27, 2022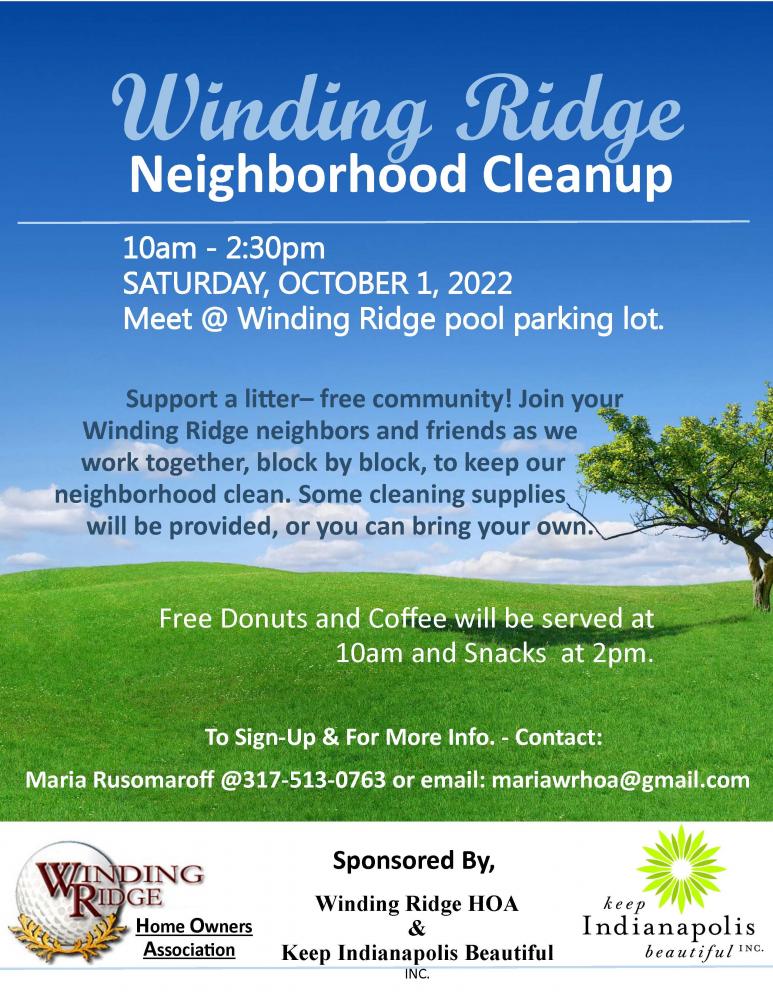 10am - 2:30pm
SATURDAY, OCTOBER 1, 2022
Meet @ Winding Ridge pool parking lot.
Support a litter– free community! Join your Winding Ridge neighbors and friends as we work together, block by block, to keep our neighborhood clean. Some cleaning supplies will be provided, or you can bring your own.
Shout out to Councilor Maria Rusomaroff for helping to organize a Winding Ridge Neighborhood Cleanup on Saturday October 1. To sign up or get more info contact Councilor Rusomaroff at 317-513-0763 or email mariawrhoa@gmail.com
Lawrence is Beautiful. Together we can keep it that way!