LPD Welcomes New Officer
January 18, 2023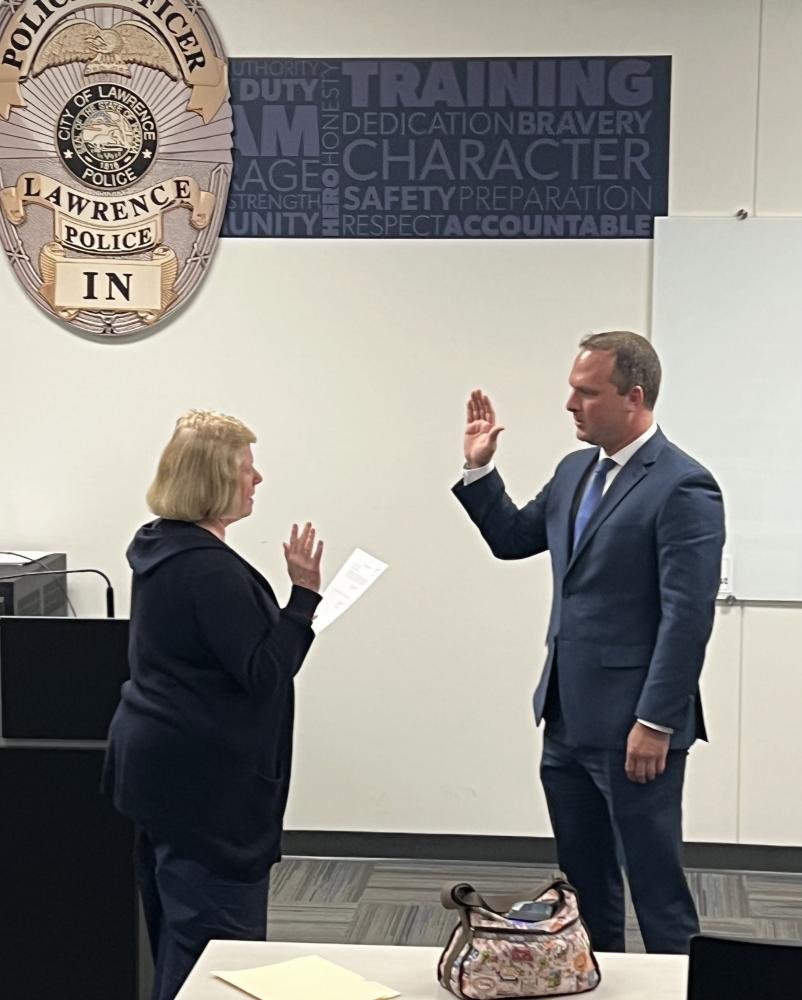 The Lawrence Police Department (LPD) welcomed a new officer to its ranks today!
Officer Reggie Miller received the Oath of Office from Lawrence Clerk Kathy Walton and will start his training at LPD immediately.
Officer Miller transferred to LPD from the Richmond Police Department, where he served since 2018.
After graduating from the Indiana Law Enforcement Academy & serving as a patrol officer, Officer Miller served as a Field Training Officer, and as a member of the Richmond PD Special Weapons & Tactics team.
Officer Miller is also a military veteran, serving 8 years in the US Army.
Welcome to LPD, Officer Miller!
Photo Gallery