Franklin Road Updates
March 13, 2023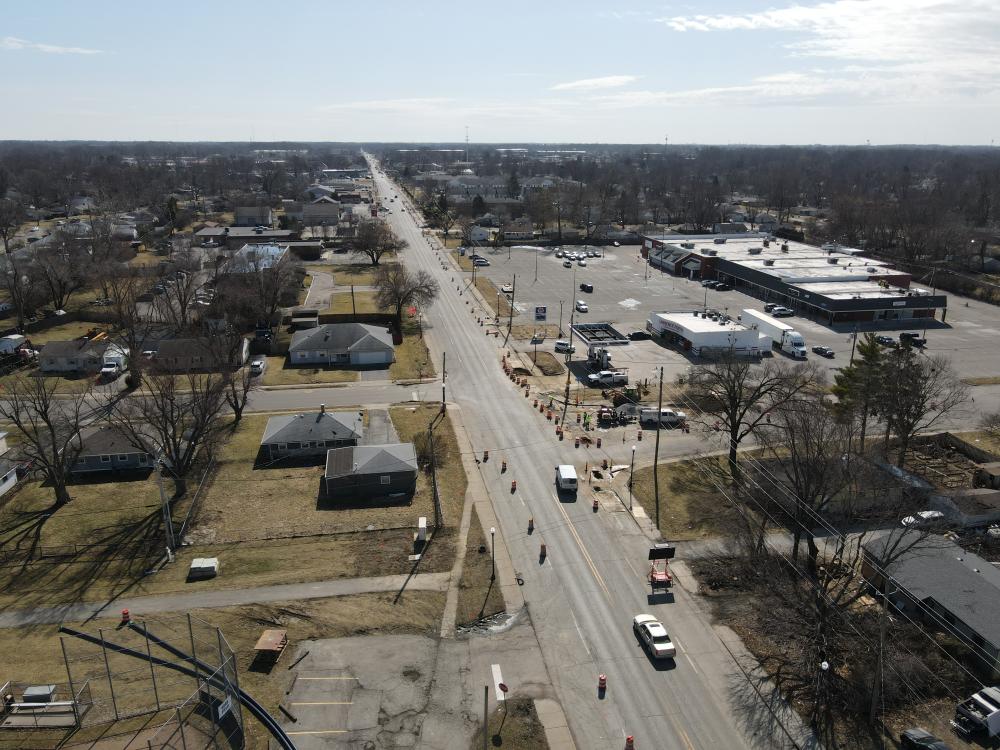 FRANKLIN ROAD UPDATE: The contractor is expected to have Franklin Road fully opened to traffic by close of business on Friday, March 17 barring any unforeseen complications. The lanes on are set to reopen after two huge capital projects: our $3.7-million Water Main Replacement Project and our $4.1-million 2022 Sanitary Sewer Main & Manhole Rehabilitation Project.
The contractor for the Water Main Replacement Project has completed the portion of the work that impacted Franklin Road. At this time all excavated areas have been filled with temporary asphalt until the final asphalt paving on Franklin Road is completed. The contractor is now working on additional phases of this project, including 46th Street, Woodcroft, Elmhurst, McGuire Court and Richardt Streets. This rest of this project is anticipated to be fully completed this summer.
The contractor for the 2022 Sanitary Sewer Main & Manhole Rehabilitation Project has completed the installation of the new pipe in Franklin Road between 48th and 49th Streets. During the week of March 13, the contractor will be completing the backfill and stone base repair on this segment and preparing for temporary asphalt. The asphalt repair contractor has been out to repair street cuts at various other locations affected by this project. We anticipate being fully completed with the rest of this project this summer as well.
With regard to repaving Franklin Road, the City's Department of Public Works has filed for a Community Crossings Matching Grant in order to rehabilitate Franklin Road from Pendleton Pike to 56th Street. In the meantime, the temporary road repairs will be maintained so as to be drivable.