The Sharing Place Food Pantry
November 9, 2023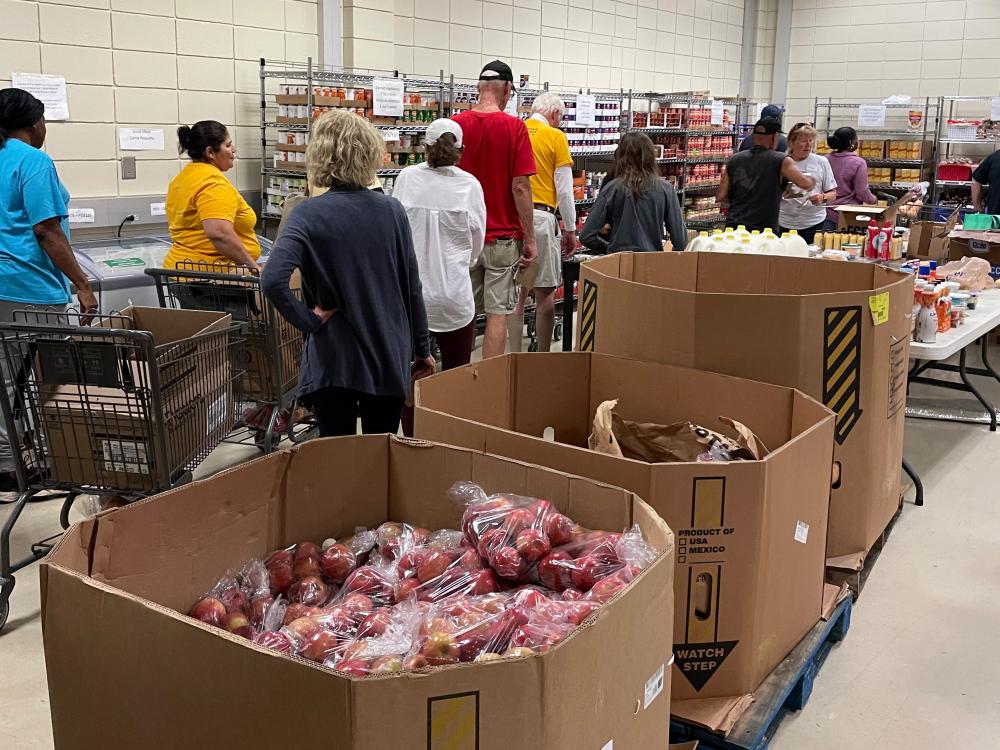 The Sharing Place is a food pantry that helps thousands of hungry people every month, and they are seeking volunteers to do the following:
- Pick up donated food from grocery stores
- Assisting clients/families during times we are serving them
- Sort incoming food and toiletry donations
- Restock shelves
- Cleaning
They are located at 6501 Sunnyside Road, Indianapolis, IN 46236. (Inside the Metropolitan School District of Lawrence Township Education and Community Center.)
Clients are eligible to receive food two times per month. Food assistance services do not require a referral, but do require proof of residence at each visit, such as a piece of mail from the last 60 days with current address. The Sharing Place is able to offer home delivery service to a limited number of homebound individuals once per month. Please contact us at 317-760-0420 for more details.
Photo Gallery