Better Together Holiday Celebration and Toy Drive
December 6, 2019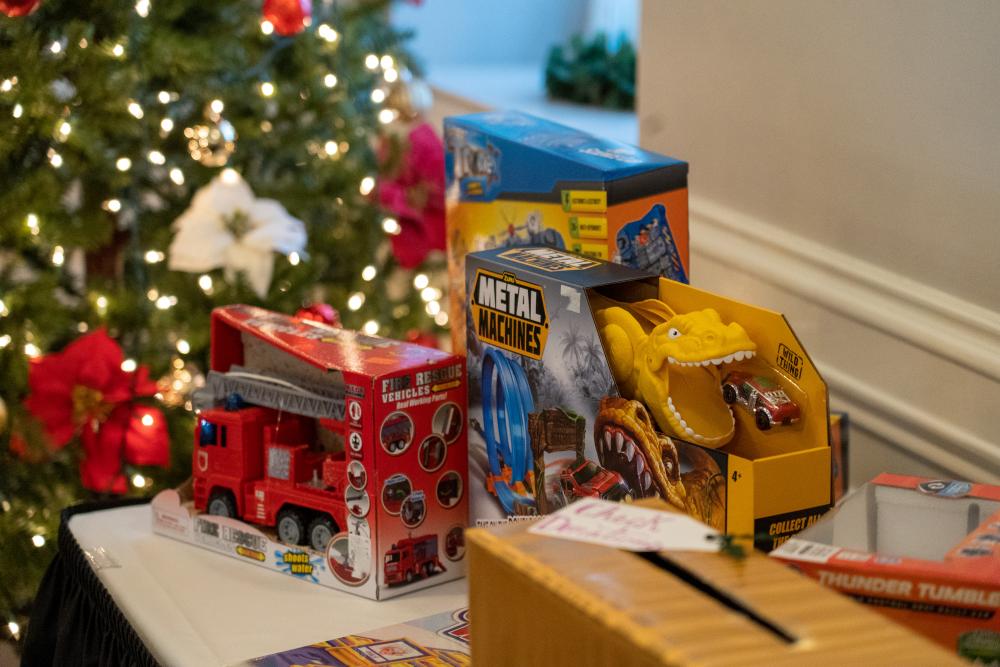 Thank you to the Greater Lawrence Chamber for hosting the Better Together Toy Drive with the Lawrence Fire Department last night!
During the event, which took place at the Fort Harrison State Park Inn, LFD Chief Dino Batalis accepted new, unwrapped toys and check donations for the Lawrence Firefighters Family Assistance Program. The donations will all go to families in need this holiday season.
It's not too late to donate! Toy Donations can be dropped off until December 13 at any Lawrence fire station or in the toy collection box in the lobby of the Government Center at 9001 E 59th Street.
Photo Gallery